Media Alert
03 Mar 2022
Arm introduces MDK-Community edition
Arm's industry-leading software development environment, Keil MDK, is now available as a completely free edition which is targeted at hobbyists, makers, students, academics, and for evaluation purposes. The MDK-Community edition has no code size limits and supports all non-commercial use cases. If you need support, the active community forum is the place to look for help.
MDK-Community overview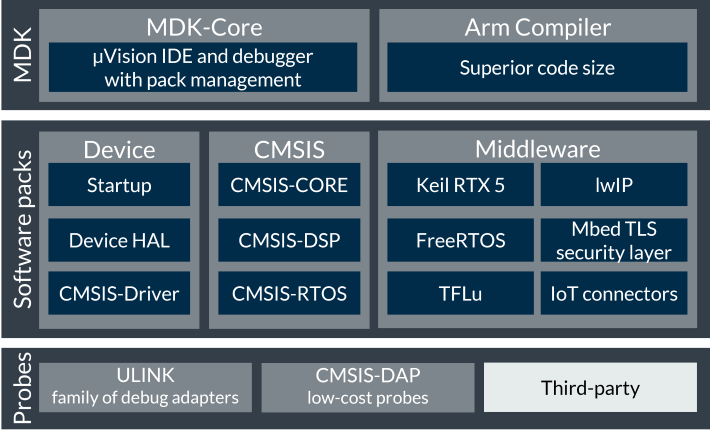 The following elements are part of MDK-Community:
How to obtain your MDK-Community license
To be able to use MDK-Community, you need a valid license. Go to keil.arm.com/mdk-community to receive a product serial number and learn how to convert it into a license.
Note:
Use in commercial applications is not permitted. For use in commercial projects, please obtain an MDK-Essential, MDK-Plus, or MDK-Professional license.