Media Alert
15 Mar 2019
embedded world 2019 Retrospective
For those who were not able to attend the embedded world 2019 here's a quick recap of what we have shown at the Arm booth.
Functional Safety Run-Time System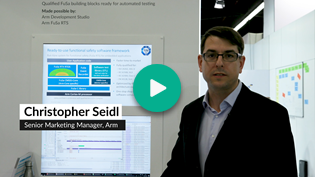 Arm's Functional Safety Run-Time System accelerates application development for functional safety. FuSa RTS contains Keil RTX5 RTOS, CMSIS-Core, C library, and the Event Recorder. This helps you tor reduce overall development time for safety critical applications. The components meet the requirements for ISO 26262, IEC 61508, EN 50128, IEC 62304.
Download the presentation
Multi-core development with MDK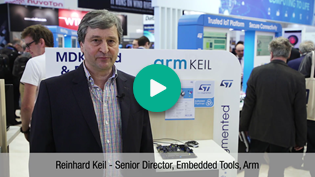 The new STM32MP1 integrates a Cortex-A and Cortex-M processor; it combines Linux with a classic microcontroller system. This enables time deterministic execution or process isolation for functional safety. Keil MDK fully supports the development process for the microcontroller system. At the STMicroelectronics booth we demonstrated software components for inter-process communication and time measurement with the Event Recorder.
Secure, power-optimized IoT development
Arm's Platform Security Architecture and power optimization tools, such as ULINKplus help you to create secure applications that run on batteries for years. We have used this to increase the overall battery lifetime of a Bluetooth LE beacon by more than 2x.
Download the presentation