Media Alert
09 Apr 2018
Keil MDK for Avnet IoT Starter Kit
Avnet has selected Keil MDK as the software development solution for the AT&T IoT Starter Kit. This new IoT starter kit enables power-efficient LTE-M cellular connectivity and the user-friendly MDK Microcontroller Development Kit helps to speed-up the overall development process.
Avnet will be demonstrating the new Kit at the ST Technology Tour event in Austin, as well as at upcoming Technology Tour stops across the U.S. through October 2018.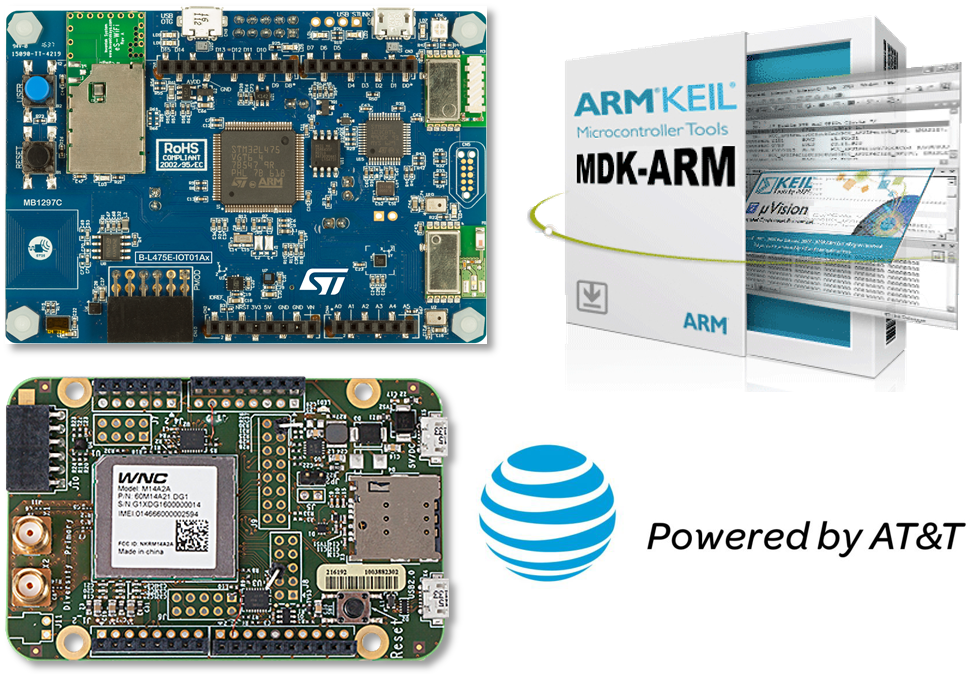 Avnet IoT Starter Kit - hardware and software from a single source
This new IoT Starter Kit enables designers to rapidly prototype connected IoT devices utilizing AT&T's cellular LTE-M network. It is based on the versatile STM32L4 Discovery Kit IoT Node and features Avnet's WNC M14A2A based LTE Cellular Shield plus AT&T's 4G network and cloud services. It provides an excellent prototyping platform for the development of connected IoT products.
Developing quality embedded systems requires robust and effective software development tools. The user-friendly Arm Keil MDK includes the best-in-class Arm compiler combined with a robust, feature-rich debugger that interfaces also to ST-Link, the integrated debug adapter of the IoT Starter Kit. A guest blog on ST's web side explains how ST-Link provides effective application debugging and a video shows these features in action.
For more information, please visit the Avnet AT&T IoT Starter Kit (LTE-M, STM32L4) product page.