Current and voltage display problems
False display of current and voltage
The trace clock might not be set correctly, if your current and voltage graphs display the following (or similar recurring patterns):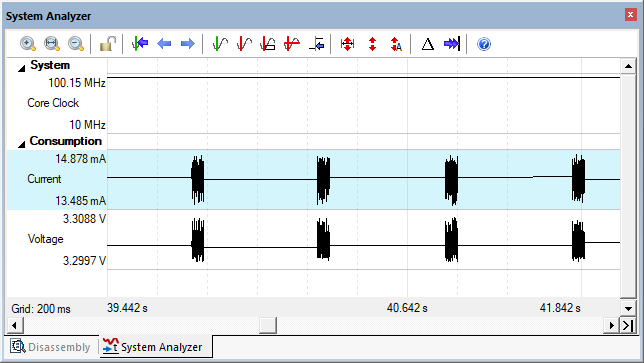 To enable a correct display, open the Trace tab of the Options for Target dialog and verify that the Core Clock matches the display in System Analyzer.
No display of current and voltage
A Windows problem might prevent to display current and voltage in the System Analyzer window. To resolve the issue, you need to remove the ULINKplus driver and add it again to your system.
In Windows, in the search box on the taskbar, type Device Manager, then select from the menu.
Once open, scroll down and expand the Universal Serial Bus devices. Right-click on ULINKplus Power Probe and select Uninstall device: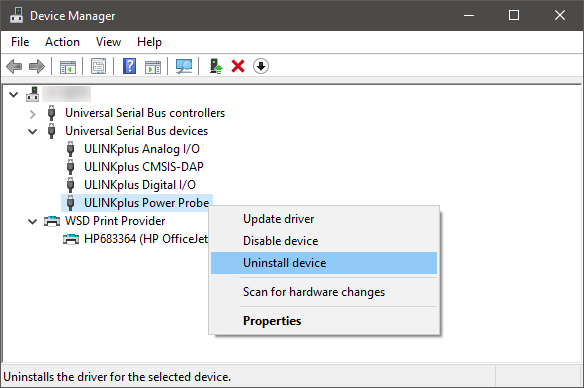 The device will be removed. Open a Windows Explorer and browse to your µVision installation directory (usually C:\\Keil_v5). Browse to ARM/ULINK and double-click on InstallULINK.exe. Remove the probe, reattach to your PC, and it should work.